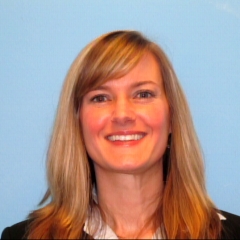 Rebecca is the Director of Heart, Vascular and Thoracic Care at University of Wisconsin Hospitals and Clinics (UWHC), where she is responsible for hospital operations and strategic business development of cardiology, cardiac surgery, thoracic surgery, and vascular surgery programs. Rebecca began this role in 2012.
Prior to her current role, Rebecca served as the Director of the Neurology and Neurosurgery Service Line at UWHC where she had responsibility for neurology and neurosurgery operations and business development, and prior to that she was an Assistant Director of Regional Development where she was charged with developing clinical and operational relationships with regional hospitals and health systems. Before joining UWHC, Rebecca held the position of Health Services Administrator for Clinical Outreach Services at University of Iowa Hospitals and Clinics in Iowa City, where she completed her administrative residency and fellowship.
Rebecca is a Fellow in the American College of Healthcare Executives (ACHE), and is a member of the Board of the Wisconsin Chapter of ACHE, where spent many years chairing or co-chairing the Program Committee and currently serves as Treasurer. Rebecca was the recipient of the WI ACHE Regent's Early Career Healthcare Executive Award in 2008.