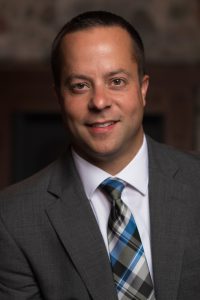 Aaron Budd, FACHE, serves as Product Sales Executive for Molecular Imaging at Siemens Medical Solutions. Aaron has a Bachelor of Science Degree in Nuclear Medicine from the University of Wisconsin – LaCrosse and an MBA from Marquette University.

Aaron completed an internship in Nuclear Medicine at Froedtert Memorial Lutheran Hospital in Milwaukee, WI and began his career as a Nuclear Medicine Technologist at ProHealth Care – Waukesha Memorial Hospital in Waukesha, WI. In his 10+ years working in the Waukesha area, Aaron served in various roles both in the patient-facing clinical and administrative/professional spaces, while also pursuing an advanced business degree. After earning an MBA, Aaron made the decision to transition his career to leadership, where he could apply his business knowledge and people skills, in conjunction with his clinical experience and passion for patient care, in an effort to build and support strong teams of care workers equipped to successfully navigate the challenges of the ever-changing health system. As Director of Medical Imaging at SSM, Aaron had the privilege of leading several regional and system teams through process improvement and standardization efforts, as well as technical solutions and programmatic implementations for the system. In his current role with Siemens, Aaron enjoys helping his healthcare colleagues meet their goals through strong, collegial partnerships which find the best solutions for them in the molecular imaging space.

Aaron has been a member of ACHE since 2015, was a member of the 2018-2019 ACHE-WI Leadership Development Program and serves on the ACHE-WI Board of Directors. Aaron currently serves as the chair of the ACHE-WI Communications Committee.