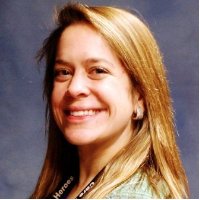 Alexandra Urrutia-Comas, Senior Director Administrator for Aurora Health Care Medical Group has responsibility for Family Medicine, Internal Medicine, General Pediatrics, Pediatric Urology, Otolaryngology, Head & Neck Cancer Surgery, Neuro-Otology, Endocrinology, Diabetes Education, General Surgery and Dermatology. She oversees over 100 physicians and advanced practice providers and 18 clinic locations.
Ms. Urrutia-Comas is accountable for clinical quality, patient experience, physician practice management, physician recruitment, physician relations, program growth and development, and team member engagement, among others. Prior to Aurora Health Care, Alexa served as the Director of Operations Improvement for the Central Market of Wheaton Franciscan Healthcare. She began her career in WI at the Clement J. Zablocki VA Medical Center.
Alexa is a member of the Board of Directors of the American College of Health Care Executives Wisconsin Chapter, serving as the Co-Chair of the Programming Committee since 2014.  She is a Steering Committee member for the Milwaukee Latino Health Coalition and a member of the Hispanic Professionals of Greater Milwaukee.
She holds a Master of Health Services Administration (MHSA) from the University of Michigan-Ann Arbor, School of Public Health and a Bachelor's in Health Administration from the University of Maryland-Baltimore County. Alexa enjoys kickboxing, ballet dancing, and spending time with her husband and friends exploring Milwaukee activities and restaurants.