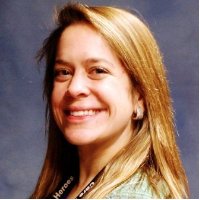 Alexa currently serves as the Director of Operations Improvement for the Central Market of Wheaton Franciscan Healthcare. In her role, she is responsible for the design, implementation, and sustainability of components within a lean management framework. Furthermore, she coaches executives and leaders in driving towards desired outcomes as they relate to lean management and ensures adherence to lean management principles. In her previous role, Alexa was the Administrative Officer for the Medicine Division at the Clement J. Zablocki VA Medical Center. In this role, she performed administrative functions and oversaw the day-to-day operations of the 17 sections under the Medicine Division. Among others, Alexa worked on strategic planning, completion of programmatic and workload reviews, physician recruitment, on-boarding and performance pay, completing clinical services contracts, streamlining labor mapping processes, and supervising administrative associates. She was the Administrative Fellow for the facility prior to becoming an Administrative Officer.
Prior to her experience at Wheaton Franciscan Healthcare and the Milwaukee VA, Alexa held roles such as Operations Engineering Intern and Graduate Operations Redesign Intern at Life Bridge Health in Baltimore and the University of Chicago Medical Center, respectively.
Alexa has been a member of ACHE since December of 2008 and joined the WI Chapter in 2010 when she moved to Wisconsin to purse her Administrative Fellowship. She is has been a member of the ACHE WI Planning Committee since October of 2010 and most recently participated in the ACHE WI Leadership Development Program (2013-2014 class). Alexa is very active in the Milwaukee non-profit community serving as the Vice-President of WGIRLS Milwaukee and as a Board Director for English Language Partners of Wisconsin.
Alexandra holds a Master of Health Services Administration (MHSA) from the University of Michigan-Ann Arbor, School of Public Health and a Bachelor's in Health Administration from the University of Maryland-Baltimore County.