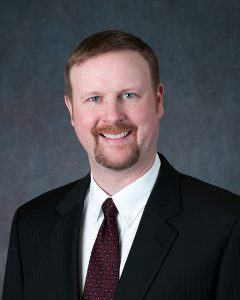 Brett W. Norell, FACHE, is currently President & CEO at Holy Family Memorial in Manitowoc, WI where he plans, initiates and directs the strategies, policies and practices of HFM to ensure that the mission, and strategic and operational goals established by the HFM Board of Directors are achieved.
Prior to this role, Brett served as Vice President of Finance/CFO of the Franciscan Sisters of Christian Charity and Vice President of Finance/CFO of Holy Family Memorial both in Manitowoc.  In addition to these roles, Brett has held numerous hospital operations positions over the past 19 years.
Brett holds Master Degrees in Health Administration and Public Health from The University of Iowa as well as a Bachelor of Science degree from the University of Wisconsin in Madison.  He is board certified in healthcare management as a Fellow through the American College of Healthcare Executives.