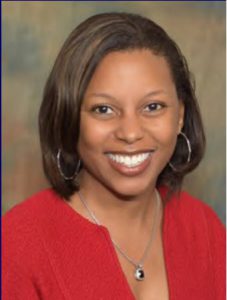 Richelle Webb Dixon, FACHE currently serves as Senior Vice President and Chief Operating Officer for Froedtert Hospital.  She is responsible for the planning, development and oversight of the day-to-day operations of Froedtert Hospital, leading new operational initiatives; establishing best practices, operational standardization and optimization; and integrating health system initiatives.
As COO, Richelle leads efforts around financial and operational efficiencies, promotes a culture of accountability and continued process improvement, and sustains and builds Froedtert Hospital's standing as a preeminent academic medical center.
Prior to joining Froedtert Hospital, Richelle served as System Vice President, Administration with CommonSpirit Health, formed from the merger of Catholic Health Initiatives and Dignity Health.  In this role, Richelle's responsibility included facilitating culture development and ensuring the achievement of system integration goals.
Richelle is the Immediate Past-President of the National Association of Health Services Executives (NAHSE), the premier professional organization for African American healthcare executives. Under her leadership, NAHSE strategically focused on advocacy, innovation and organizational sustainability.
Richelle is a Fellow in the American College of Healthcare Executives (ACHE) and serves on numerous boards including the National Association of Latino Healthcare
Executives and the University of Michigan Health Management Policy Alumni Board.  Richelle was the President-Elect for the ACHE-SouthEast Texas Chapter prior to relocating to Milwaukee, Wisconsin.
Professionally, Richelle has devoted her career to ensuring that all individuals,
especially minorities have access to affordable, quality healthcare. She has more than twenty years of executive experience and believes in mentoring the next generation of executive leaders.
Richelle earned both her Bachelor of Arts degree in Psychology and a Masters in Health Services Administration from the University of Michigan in Ann Arbor, Michigan.