Career Development Academy – Finding Your Career Path
April 22 @ 12:00 pm

-

1:30 pm

Free
The webinar session is designed for early stage/emerging healthcare leaders interested in exploring options, opportunities and goals for your career. Healthcare makes of 18% of the US economy and is in the midst of rapid re-design – with change comes opportunity. What are your opportunities?  Traditional career paths in provider systems that target the goal of C-Suite are being replaced with a range of options and opportunities. Some would say there are so many options it is almost overwhelming.  Join Tim Prince and John Kelly as they discuss what it means to be a leader in 2020.
Learning Objectives

Review what it looks like to be a leader in healthcare today – what are my options?
Discuss what type of career paths there are for emerging leaders and how to set goals early in your career to achieve career path objectives.
Learn key lessons from later stage healthcare careerists.
Determine how early careerists decide what career path is the right fit.
Presenters
John Kelly, MBA, LFACHE, Owner, John W Kelly Management Consulting
Tim Prince, MHA, FACHE, Senior Advisor, Strategic Project Alignment, J.H. Findorff & Son Inc.
ACHE Qualified Credit
As an independent chartered chapter of the American College of Healthcare Executives, ACHE-Wisconsin Chapter is authorized to award 1.5 hours of ACHE Qualified Education credit toward advancement or recertification in the American College of Healthcare Executives.
Participants in this program who wish to have it considered for ACHE Qualified Education credit should list their attendance when they apply to the American College of Healthcare Executives for advancement or recertification.
Qualified Education Credits are self-reporting credits. Please self-report their credits using link titled "My education Credit" on their myACHE profile page. If additional assistance is needed members should be directed to ACHE Customer Service (contact@ache.org or 312-424-9400).
More about the presenters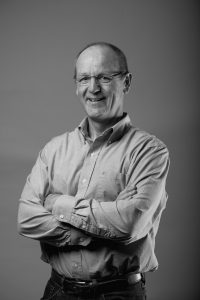 John Kelly's enthusiasm for advancing health care services is evident from his passion for client service and his various career accomplishments.  He has broad knowledge and healthcare policy, health systems research and practice.  He is all about getting the right compass setting (vision and strategy) and accomplishing results (executing strategy).  Whether your interests are hospitals/health systems, ambulatory care, pre-hospital, post-acute care, group practice, community health systems, managed care or employer-based solutions, John has relevant experience and valued insights.  His style focuses on achieving results and he is well regarded as a leader who believes in the importance of grooming leaders with constructive coaching and mentoring — everyone has a contribution to make — the key is to discover that potential and grow it!
John W Kelly Management Consulting was founded in 2016 and works with clients around the country.  John also keeps active in domestic and international missions.
Management Consulting:
Vision/Strategy development – from concept to creation of detailed plans for implementation
Value-based care solutions – strategy to execution across all payer categories
Coaching and leadership development – existing and emerging leaders
Board development and coaching
Practical solutions – operations consulting to craft solutions for persistent problems.
Insightful qualitative research with actionable recommendations.
Missions:
International Christian Community Development Foundation, Inc. – Founder & Board Member
Leading with Power, Inc. – Board Member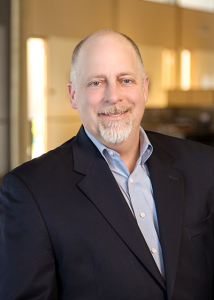 Tim Prince has over 25 years of experience in strategic planning, hospital and health system operations, clinical service line leadership and facility project management. Tim provides project management and alignment facilitation to focus the value proposition of major initiatives – from new service line development to major campus and facility investments. Tim's experience-based expertise in leading operational redesign and performance improvement initiatives helps achieve efficiency- and quality- based success. From both executive leadership and outside consulting roles, Tim has led strategic planning for hospitals and health systems; developed and managed clinical program business plans; managed clinical and business operations; defined physician network development plans; and led facility development projects.  Tim is a Fellow in the American College of Healthcare Executives.  He has a Master's degree in Healthcare Administration from the School of Public Health at the University of North Carolina – Chapel Hill and a Bachelor's degree in Business from the University of Wisconsin – Madison.