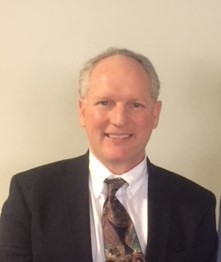 I was born and raised as a first generation American and youngest of 5 children in Appleton Wisconsin.  My education included high school at Kimberly Wisconsin, college at the University of Wisconsin Madison, and Medical School at the Medical College of Wisconsin.  From there, I started a Family Medicine residency at St Michael's Hospital in Milwaukee Wisconsin and subsequently transferred to and Internal Medicine residency at Ohio State University.  After residency, I returned to Wisconsin and completed a fellowship program in Endocrinology, Diabetes and Metabolism at the University of Wisconsin Madison.
My first eight years of employment was as a clinical endocrinologist with the Dean Clinic in Madison Wisconsin.  I subsequently took a similar position with Monroe Clinic and was there for 10 years.  During this time, I had a shift in my career interests and began to get more involved in administrative roles.  To help with succeeding in these goals, I sought additional education and attained an MBA in health care from St Thomas University in Minneapolis MN.
Near the end of my time with Monroe Clinic, I became the Medical Director of Quality and Regulation and subsequently functioned as the interim CMO during a time of transition for the clinic.  In early 2018, I changed course and started in my current role as the Medical Director for the Bureau of Health Services for the Wisconsin Department of Corrections.
My remarkable wife, two inspiring (and occasionally challenging) children and I currently live in Verona Wisconsin.  Our lives are quite busy for my wife is a faculty physician and Medical Director for the Pediatric Diabetes program at the University of Wisconsin and our children are involved in multiple sports and church activities.
I hope to bring diversity, different perspectives, insight and humor to the board.