Wisconsin Career Development Academy – Interviewing
September 23, 2019 @ 12:00 pm

-

1:00 pm

Free
Event Navigation
Presentation Handouts Available – Click Here!
Reminder: You can submit post-event questions here!
Presenters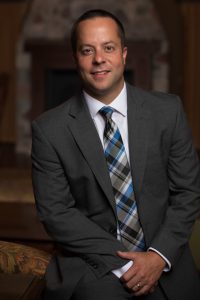 Aaron M. Budd, MBA

Aaron currently serves as the Director of Medical Imaging at SSM Health St. Mary's Hospital – Janesville and SSM Health Dean Medical Group – Southern Region, Wisconsin. Aaron was born and raised in Beloit, WI and earned a Bachelor's of Science Degree in Nuclear Medicine from the University of Wisconsin – LaCrosse and an MBA from Marquette University.
Aaron completed an internship in Nuclear Medicine at Froedtert Memorial Lutheran Hospital in Milwaukee, WI and began his career as a Nuclear Medicine Technologist at ProHealth Care – Waukesha Memorial Hospital in Waukesha, WI in 2004. In the first 10 years of his healthcare career, Aaron served in various clinical, professional, and administrative roles, while also pursuing an advanced business degree. After earning an MBA, Aaron made the decision to transition his career to leadership, where he could apply his business knowledge and people skills, in conjunction with his clinical experience and passion for patient care, in an effort to build and support strong teams of care workers equipped to successfully navigate the challenges of the ever-changing health system. In the past nearly 5 years with SSM Health, Aaron has had the privilege of leading teams of operational leaders from multiple ministries across 4 states for the purpose of process improvement and standardization of best practices for SSM's entire system of health care ministries.
In addition to his work activities, Aaron enjoys being active in his community. He currently serves as Vice President of the Board of Directors for HealthNet of Rock County and is active on the Advisory Board for the Blackhawk Technical College Radiography and Diagnostic Medical Sonography programs. Aaron is an active member of ACHE's Wisconsin Chapter, serving on the ACHE-WI Board of Directors, participating in the ACHE-WI Leadership Development Program, and chairing two ACHE-WI Board Committees. Aaron also serves as a mentor for the UWM Future Healthcare Executives and the ACHE-WI Leadership Development Program participants.
In his free time, Aaron enjoys fishing, boating, and relaxing with his family at their Northwoods Cabin and coaching and playing sports with his two children.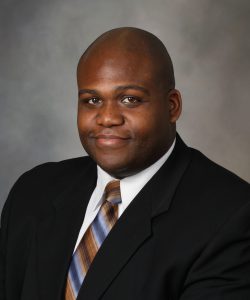 Jerome Garrett, Jr., FACHE
Jerome Garrett Jr. is a healthcare operations leader with over 18 years of progressive experience in healthcare; including ten years of director-level experience. Jerome has held leadership positions such as Director of Patient Access for Ascension Medical Group Wisconsin; Director of Provider Network Performance for Ascension Care Management; Division Administrator Senior for the divisions of General Internal Medicine and Geriatrics at the Medical College of Wisconsin, as well as Director of Scheduling Operations and Director of Operations for Primary Care at Mayo Clinic Health System in Eau Claire, WI; where he completed his post-graduate administrative fellowship.  He also was an Inroads Intern and worked in process improvement at Aurora Health Care early in his career.
Jerome has been an active member of the American College of Healthcare Executives for over fourteen years, and a Fellow for over five.  While in graduate school at the University of Colorado Denver, Jerome served as the Student Liaison for a one-year term on the Colorado Association of Healthcare Executives Board (Colorado's chapter of ACHE).  He also was an ACHE-Wisconsin Chapter Leadership Development Program Participant in 2012-2013 and was recognized as the Young Healthcare Executive of the Year for the chapter in 2017. Jerome is active in the community and currently serves as the Treasurer on the Board of Directors for the Hebron House of Hospitality (the largest nonprofit provider of services to the homeless men, women and children in Waukesha County) and serves on the Finance Team for the Ridge Community Church. Jerome currently resides in Pewaukee, WI with his wife, Deidre, his daughter, Harper (age 4) and his son, Jerome III (age 3 months).  In his free time he enjoys traveling, outdoor cooking and mentoring.
About the Academy:
ACHE-WI chapter has a virtual Wisconsin Career Development Academy. The chapter is providing quarterly skills webinars by subject matter experts for early careerists and clinician leaders on career development. Subject matter experts will be available to answer/respond to members' questions and requests for information after the webinar. Articles and resources will be shared bi-weekly to all academy members. ACHE-WI members that complete all four webinars will graduate from the Academy and receive a certificate of completion at the Annual Conference.
NOTE: These webinars are available to members only. We encourage you to join if you would like to participate.