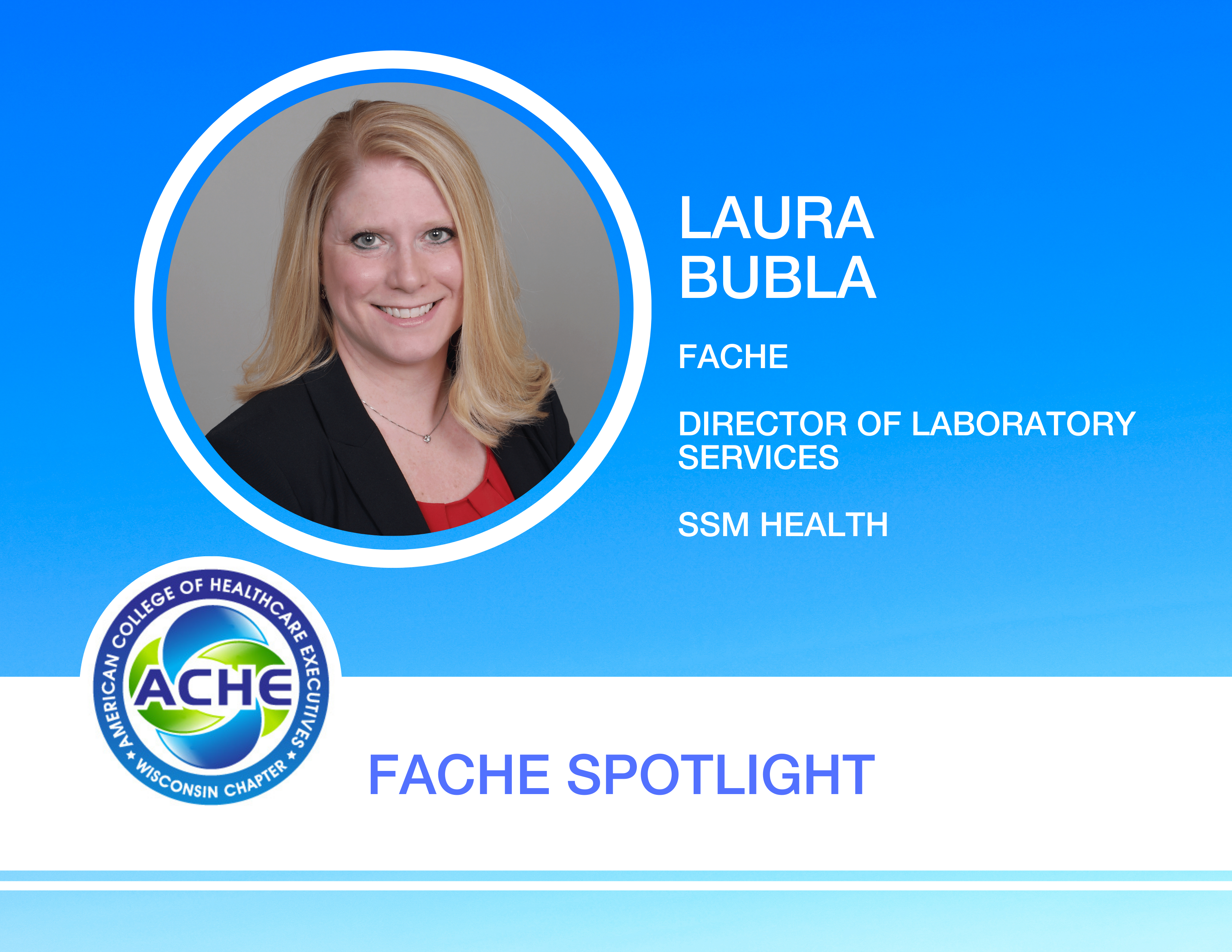 Where were you at in your career when you joined ACHE?
I was in the middle of my healthcare career and advanced into a more senior level leader position. I was influenced by my one up to become a member of ACHE in 2016, when career planning for what was to be my next 5 to 10 year plan.
Where are you now in your career?
Serving my organization and community in a market leader role. Connecting and collaborating to ensure that healthcare services are available and sustainable. Growing and ensuring that not only do we have the workforce needed to care for our patients, but mentoring our next leaders.
How has ACHE been valuable to your career progression?
The network and connections made during my time with ACHE are irreplaceable! The content experts and amount of knowledge within the members is priceless. There have been many educational components and ability to learn from each other that I have applied to my day to day challenges.
Who has been the most influential person in your career?
This is a tough one… there have been a few individuals that have influenced my career path in different ways. I have had one up leaders that ensured that I exceeded the expectations and inspired me to grow in my career, but I would say my upbringing guided my career. My parents instilled a foundation of integrity, hard work, dedication, compassion, and excellence in who I am (or strive to be).
What advice would you give someone aspiring to be in a role similar to yours?
The old saying of "when one door closes another opens", it's true! Opportunities are in the least expected places, you just have to say "yes". Take on projects that are out of your comfort zone, ask for help, learn and grow in all that you do.
Tell me about your dream vacation.
My dream vacation, memory making with my husband and kids. A beautiful white sandy beach, good book, umbrella drink, the sound of waves crashing, my kids laughing and getting along, no laundry or meal planning, limited internet service, and no email or meeting alerts! There are so many beautiful islands/beaches that I would love to see nationally and internationally. A girl can dream!