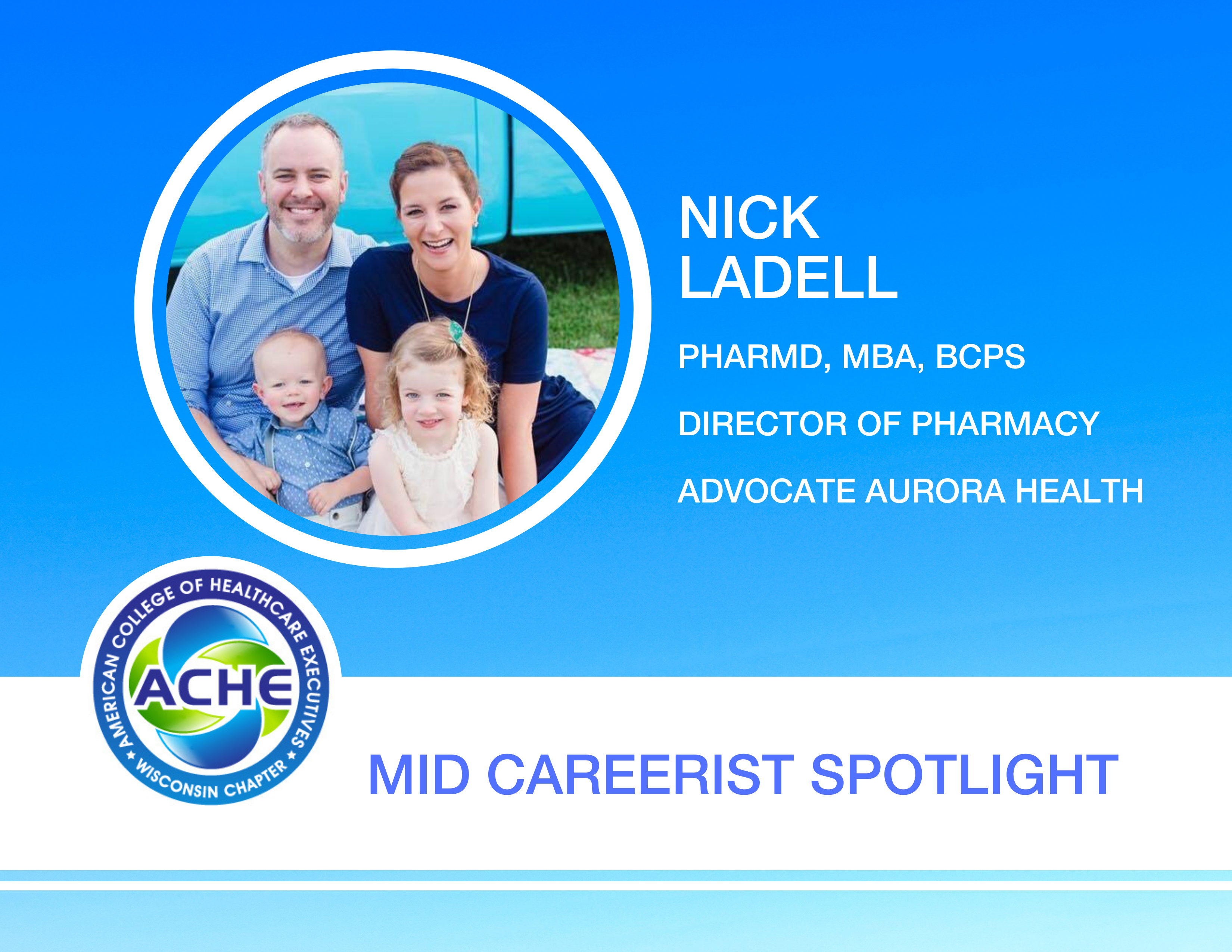 Where were you at in your career when you joined ACHE?

I was an early careerist looking for something. My entire career had been in pharmacy and I needed to expand my perspective.
Where are you now in your career?
In a better place, ACHE is helping me develop, understanding health care, and has given me a different viewpoint on health care leadership.
How have you been involved with ACHE-WI?

Leadership Development Program
How has ACHE been valuable to your career progression?

ACHE has provided a community and perspective. I have been able to develop diverse relationships which have opened my eyes to health care outside my department, my organization, and our state.
Who has been the most influential person in your career?

Influential people have influence and the person with the most influence on my career is my mother. She helped set my eyes on a health care career early on and I have been thankful to her ever since.
What is something that you are working on recently that you are excited about?

My purpose is to serve. It is pretty simple really. Serving gets me excited, it makes my career fulfilling, and its fun! Currently, I am working on site centric leadership development program for our hospital. This program is needed and allows me to serve using my strengths, and let me tell you the impact is satisfying and hopefully will be long lasting.
What is the best gift that you ever received?

Tough question. The best gift is the same gift I receive from my wife every year on my birthday which is a homemade pie. We have been now been married for ten years, and those ten pies have been the best gifts.