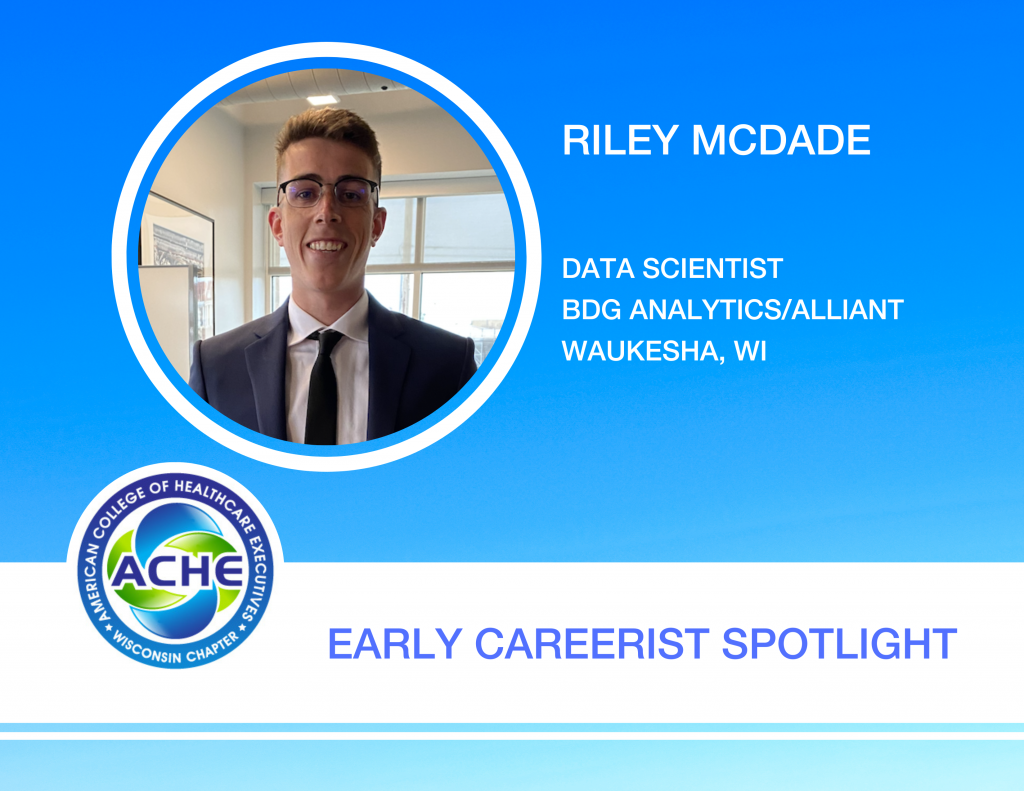 Where were you at in your career when you joined ACHE?
I was a student at Carroll University starting my senior year when I first joined ACHE. I was a mentee in the Leadership Development
Program learning alongside students from UW-M and CUW. I saw all of the opportunities that ACHE provided, and knew that it was a
step in the right direction to furthering my career goals in healthcare.
Where are you now in your career?
I am currently a Data Scientist for BSG Analytics/Alliant in Pewaukee, WI.
How have you been involved with ACHE-WI?
Leadership Development Program
How has ACHE been valuable to your career progression?
ACHE has been valuable in my career progression by allowing me to meet other healthcare students when I was still a student as a
part of the LDP. ACHE also introduced me to various healthcare executives that have given me valuable insight on how to navigate the
healthcare field and start my own professional career. I attended my first ACHE-WI conference this year and gained valuable insight
into different areas of healthcare leadership on how to be an effective leader in an ever changing landscape which is valuable in my
current career as well as in my future plans. I am looking forward to attending future ACHE events and learning even more valuable
information.
Who has been the most influential person in your career?
As an early careerist still learning about the administrative side of healthcare during my 4 years at Carroll University, Benjamin
Layman, MBA (COO, AdventHealth Hinsdale and La Grange), was very influential in my decision to learn more about analytics in
healthcare, explaining how important they are to gain insights within a hospital/hospital system.
What is something that you are working on recently that you are excited about?
As a data scientist I have been challenging myself to learn more analytical skills. I have been teaching myself how to code in the
Python programming language so I can translate those newly learned skills into bigger projects within the BSG Analytics/Alliant team,
and further excel my career.
Tell me about your dream vacation.
My dream vacation is to go to Ireland and Italy to see exactly where both sides of my family came from and immerse myself in those cultures.