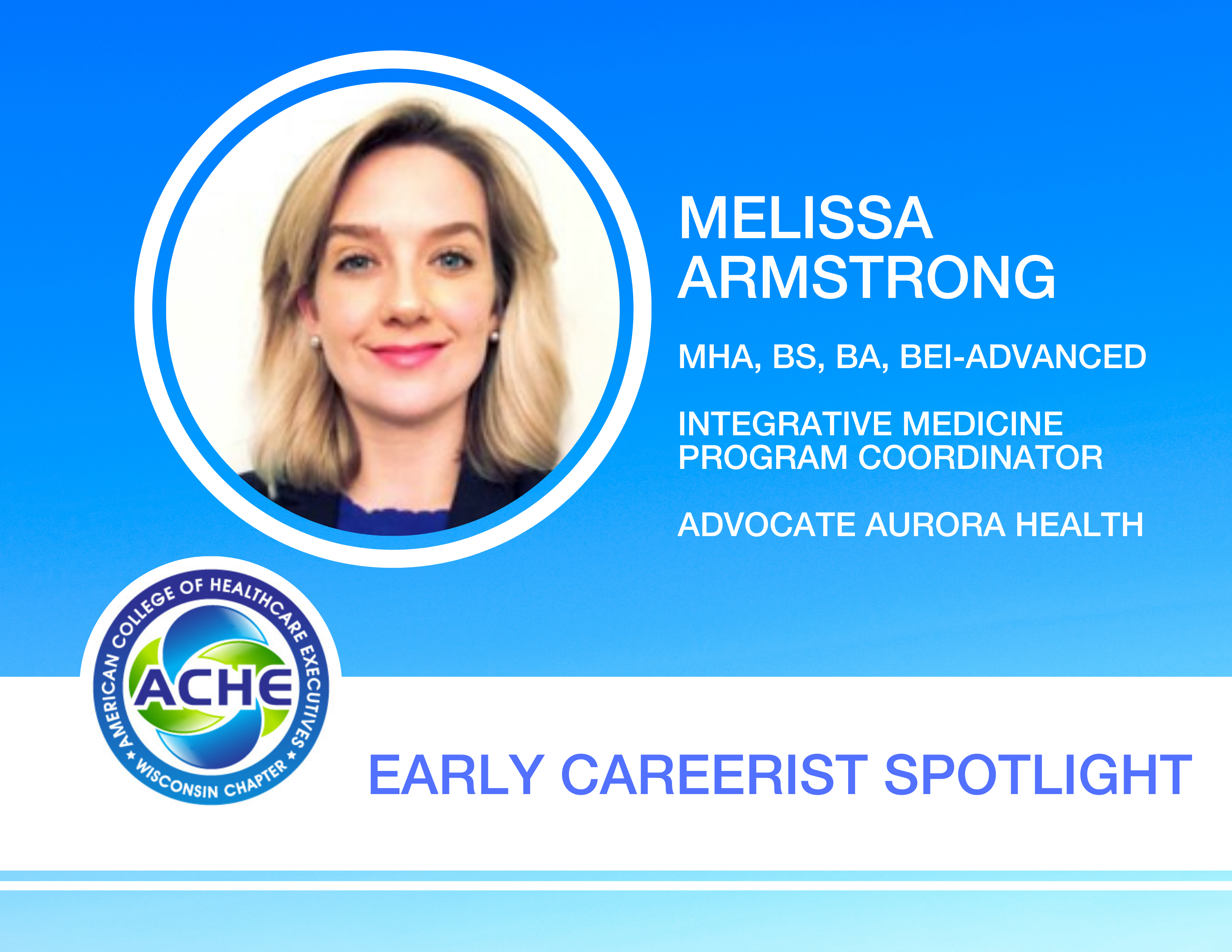 Where were you at in your career when you joined ACHE?
After ten years of non-profit social work and exceptional education, I decided to pursue my MHA. I joined ACHE as a first year MHA student while working for UW-Milwaukee.
Where are you now in your career?
I currently serve the Advocate Aurora Medical Group's Integrative Medicine department as their program coordinator. My role consists of managing the Integrative Cancer Care program spanning 17 cancer clinics in the state of Wisconsin. Additionally, I lead department research, professional education and special program development.
How has ACHE been valuable to your career progression?
The ACHE is recognized as the gold standard for healthcare administration. Throughout my career progression, ACHE has provided an elite network of resources across all sectors of healthcare and related education on industry best practices. My membership displays a commitment to our profession and developing exceptional leadership.
Who has been the most influential person in your career?
Dr. Jennifer Fink has been the most influential person in my career. Due to her mentorship, I was able to secure an amazing internship, a solid ACHE network, and my current leadership role. I am honored to call her a close friend
What is something that you are working on recently that you are excited about?
I recently received approval for a research protocol focusing on the correlation between integrative cancer therapies, opioid consumption, and emergency department utilization. The hope is we find a way for cancer survivors to use less medications and control their pain. The study team is looking forward to publishing our findings in the new year.
Tell me about a hidden talent of yours.
Most people don't know I am bilingual. I am fluent in American Sign Language and licensed as an ASL Interpreter in the state of Wisconsin and Illinois. Aside from my current health care role, I continue to serve the Deaf and hard of hearing community by interpreting a few times a week.