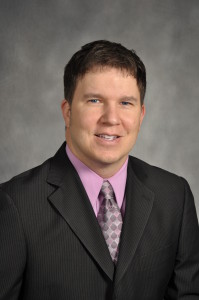 Though his passion for people and caring is what brought him to a career in healthcare, it's his enthusiasm for education and leadership that has been the hallmark of Robb's success.
Having grown up in Detroit Michigan, Robb attended Henry Ford Community College early in his academic life, earning two Associate Degrees and graduating Summa Cum Laude. He then earned a B.S. in Business Administration (again graduating Summa Cum Laude) from Cleary University in Ann Arbor and, an MBA from the University of Texas – Permian Basin.
Today, Robb is an experienced 17 year veteran Registered Nurse who understands healthcare operations because he brings real life experience to his education and well-honed management & leadership skills. And, having served in a wide range of clinical settings at excellent facilities across four states – a 225 bed sub-acute/rehab facility in Dearborn, Michigan, Med/Surg and Oncology nursing in Vicksburg, Mississippi, Med/Surg, pediatrics and Swing Bed in Big Spring, Texas, and most recently Director of Nursing at Cuyuna Regional Medical Center in Crosby, Minnesota-Robb brings outstanding operational experience of exceptional depth and breadth. In addition, Robb offers extensive quality improvement experience, exemplified by his Green Belt in Six Sigma.
Robb and his wife Andrea enjoy travelling and spending time with their two dogs. Robb also enjoys, DJ'ing, music, and film.